Things That Only Happen in Movie 9ightouts!
Things That Only Happen in Movie 9ightouts!
No wonder the movies are overrated with romance. But, other scenes and situations are not real either. How can we tell? Well, we have hitch-hacked a list of party movies that say so. Most often, the scenes and situations make us dream so much that we ought to try them. If you have tried it too, this list is for you because you know, none of this is real.
10 Things That Only Happen in Movies & Nowhere Else on Earth
At one time or another, there's a point when we speak out loud – "It only happens in the movies"
Here's a short version of 10 completely silly things that only happen in movie 9ightouts.
1. Remove Specs, See Magic
Any girl can look smashingly beautiful by removing her glasses. Just like Naina in Yeh Jawani Hai Deewani.
2. Park Anywhere
Yes, your honor, you can park anywhere you want. Besides, the parking place is all reserved for you as it was for Varun Dhawan in Student of the Year.
3. Bouncers and Bartenders Love You
Hey! Big guy, what's up? No, not happening. Instead, he will look you in the eye and scare the f**k out of you. Not everyone knows you like people knew Deepika in Cocktail.
4. Everyone has Synced Dance Moves
Everyone knows the dance routine. It's like you walk in and perform. Similarly, as they did in It's the time to disco.
5. God Damn Feelings
All feelings are reciprocated and, of course, the flirting is smooth as hell. Just like in Anjana Anjaani.
6. Find Vacant Restrooms
Restrooms are all empty for a quick makeout. Not to mention, even if there's someone they don't raise an eyebrow as in Ae Dil Hai Mushkil.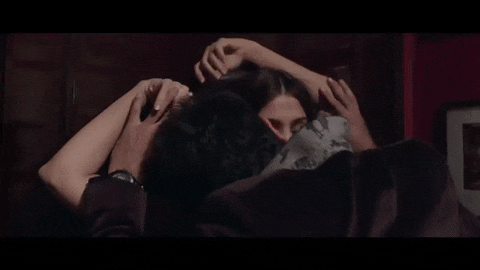 7. Proof-Proof Makeup
Just like in Saturday-Saturday, once applied, lipstick never rubs off. Even while eating, smooching or other things. 😛
8. Exceptional Looks
The girl at the bar always looks sizzling hot like Deepika or Priyanka and actually has an eye for you.
9. Yes, I Can Hear You
You can actually have a conversation with the loud music. And, later make an escape leaving your friends like Alia did in Dear Zindagi. 10. Rescued, Ever Since
You can always be saved from awkward situations at the very last second. As Imran Khan saved Manjari Fandis from Arbaaz Khan & Sohail Khan in Jaane Tu Ya Jaane Na.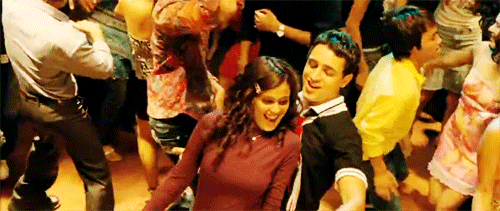 Gifs@Source.