9 Iconic Looks You Must Try For A Bollywood-Themed Party!
9 Iconic Looks You Must Try For A Bollywood-Themed Party!
Got an invite to a Bollywood- themed party? Yes? Then let me tell you……… it's gonna be FUN. Start rehearsing famous dialogues on loop, acing 'em dance moves and yes, start looking for a great dress that 'screams of melodrama'. A Bollywood party dress from the vintage 60s or the nostalgic 90s is sure to break new ground. Don't step back from playing your A-game or dressing like a Tinsel town diva. We've got your back so choose a look from the below given 9 iconic B-town celebrity looks. Your Bollywood party just got sorted. 😉
Bollywood Party Outfits: The Most Iconic Looks of All Time
1) Deepika Padukone in Om Shanti Om
Who can forget 'Shanti' from Om Shanti Om? Deepika's debut and her look in pink dreamy saree. How about recreating this look for the party?
You never know, you may find someone holding your dupatta! <3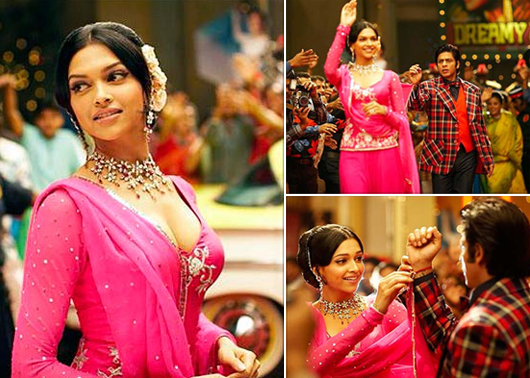 2) Mumtaaz in Brahmachari
This look has got quite a lot of fame and is a perfect Bollywood dance costume. The saree and the colours are a fit for your Bollywood-themed party.
3) Dimple Kapadia in Bobby
If you are looking for hot and bold dress-up ideas, go for this one. A polka dots blouse and A-line skirt are all you need to do the look.
Warning: You're gonna turn out voluptuous and the party temperature might rise exponentially.
4) Madhuri Dixit in Tezaab
The 'ek, do, teen' music vid and the undying love for the diva "Madhuri Dixit"! Phewww! 
Lemme first ask you to stop looking at her beautiful pictures first, eh? Now think about wearing the same for your next Bollywood party.
Do not forget the accessories, especially, that yellow headband.
5) Priyanka Chopra in Ramleela
Hot and elegant with the perfect blend of alluring colours and 'that sneak peek' tease. This white outfit that Priyanka adorns might create quite a stir, given you're up for it.
P.S. That skirt slit and that belly button piercing though! <3
6) Kareena Kapoor in Ra-One
Chamak challo, anyone? How about wearing this red outfit to the Bollywood night this time? Nothing ever goes wrong with a bold red.
You can rock a stylized saree with confidence like Bebo and shake a leg too.
7) Rekha in Umraojaan
The most iconic look: Rekha from Umrao Jaan. If you love going over the top, go for this one without second thoughts.
Embody those beguiling expressions and notice everyone being fixated. 😉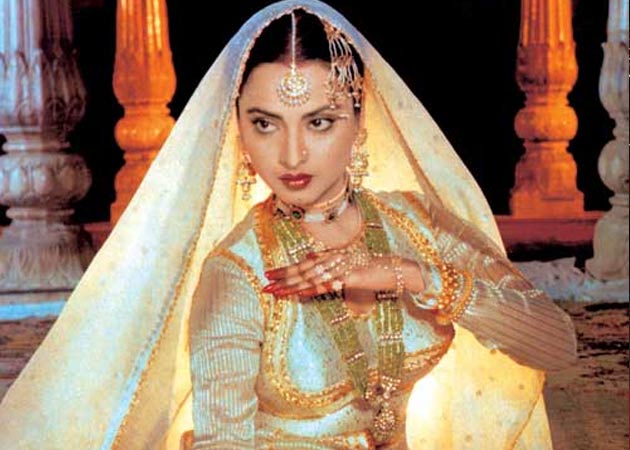 8) Kareena Kapoor in Kabhi Khushi Kabhi Gum
Sohniye Laija Laija – 90's kids know how important this song was in every party! Every time it showed up on T.V., we knew we had to get up and copy those moves.
Also not sure how many annual functions have entertained the audience with this one!
9) Alia Bhatt in Student of the Year
Alia Bhatt's debut and oh boy, what a thumping performance! Her "Radhaa" song was one of the most talked abouts in the movie and we know why! Just look at that hot pink blouse and the complementing lehenga. It is to die for!
Guys, these were the 9 looks that are definitely a yes for a Bollywood themed party. Let us know what you dressed up like by writing in the comment section below.
Also read: 10 Best Music Festivals in India That You Must-Not Dare to Miss!